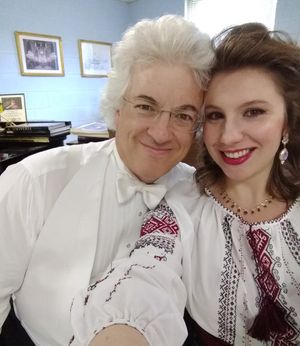 Hello friends!  Join us this evening for our first ever virtual event. 
Sophia and I are playing Tchaikovsky's First Piano Concerto in Bb Minor on our two Steinway grands.   
Sophia will play the piano solo part while I play my own arrangement of the orchestra score. 
This is our way of saying "thank you!" to all the members of the Trinity Music Academy who have supported our school and students through these difficult times.
Copy and paste this link in your browser:   https://www.youtube.com/channel/UCXBIUx7DOlZk_88rp47XJuQ/
You can also access this link directly in our Performances section by clicking on Virtual Live Event .
If you have any TECHNICAL DIFFICULTIES copy and paste this link in your browser:  https://vimeo.com/user111072577/review/462163940/33b864b115
Enjoy!